Blue Sky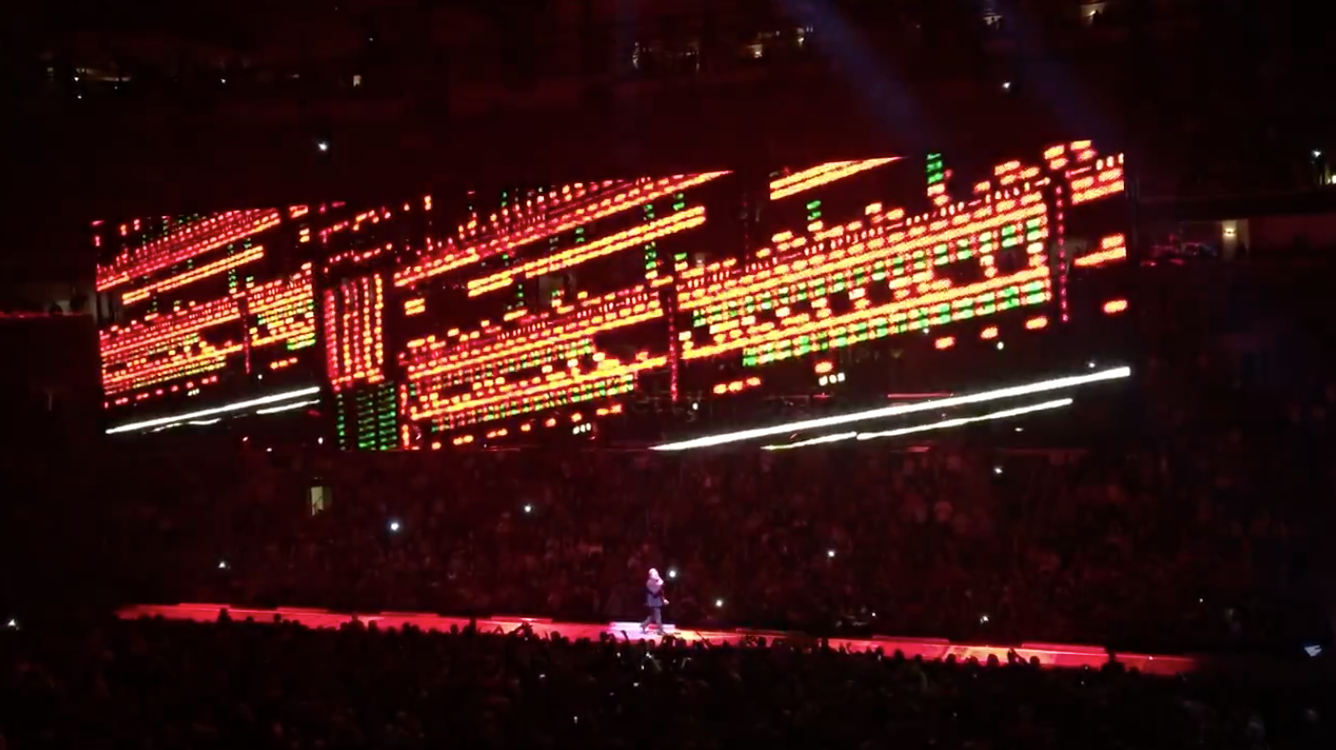 In collaboration with Sam Pattinson of Treatment Studio and stage designer Willie Williams, U2's long-standing Creative Director, we created a film to accompany the band's performance of the track 'Bullet the Blue Sky' on their Innocence and Experience World Tour.
Inspired by the work of IPE academic Susan Strange and her book Casino Capitalism, we aimed to re-contextualize the track, taken from U2's 1987 album, The Joshua Tree, and focus on the global financial crisis of 2008 and its aftermath. The film utilized looped news footage and graphic animation, presented on a 30-meter-long, hybrid LED screen suspended in the centre of each arena throughout the tour.
The film featured a repeating visual of a swarm of locusts, drawing on the lyrics of the song and the biblical quote from Nahum 3:15 NIV, which reads: "There the fire will consume you; the sword will cut you down— they will devour you like a swarm of locusts. Multiply like grasshoppers, multiply like locusts".
The final show in Paris was broadcast live across the USA on HBO.
Collaborators: Reseach: Rebecca Welsh. Edit and Animation: Olly Starkey and Sabina Dallu. Art Direction: Ebony Hoorn and Ellery Roberts. Graphics: Darryl Hardman. Advisor: Professor Peter Kawalek. Project Director: Pip Roche
Project
Exhibition
Writing
Education
Music
Community