Chetham's School of Music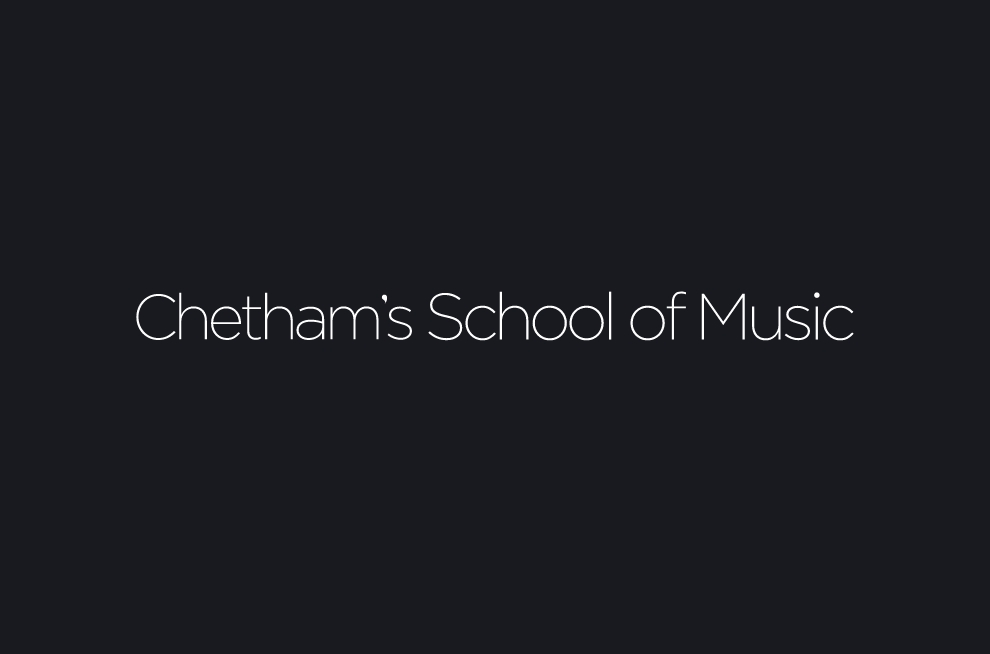 Chetham's School of Music, located in Manchester, is a co-educational, and specialized institution devoted to the study of music. In 2012, the school inaugurated its state-of-the-art New School Building, designed by Stephenson STUDIO, which marked a new chapter in Chetham's rich 600-year history. The new facility boasts acoustically optimized practice and performance rooms, as well as modern, well-lit spaces for academic study. Additionally, the building features The Stoller Hall, a cutting-edge performance venue that fosters connections between professional and student musicians.
In conjunction with the construction of the New School Building, and in collaboration with graphic designer Darryl Hardman, we worked with Chetham's School of Music to create a new visual identity for the institution, the first in over 150 years. The school desired a contemporary identity that reflected the new state-of-the-art building. The design process involved extensive ethnographic research of the school's culture and community, as well as further research into the school's history, values, and goals, and was centred around the creation of a new logo, typography, colour palette, and imagery. The visual identity became an integral part of the wayfinding and signage within the new building, also etched into the fabric of the building itself, becoming part of the history of the institution for generations to come.
Collaborators: Photography: Jonathan Keenan. Project Manager: Pip Roche


Project
Exhibition
Writing
Education
Music
Community