Create A Highway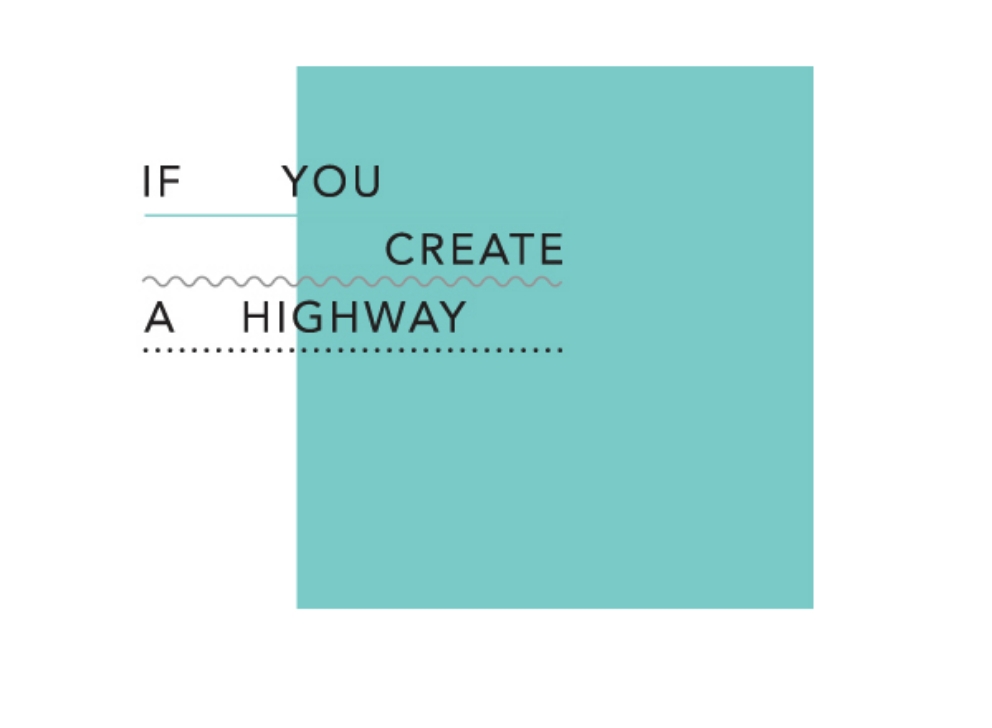 'If You Create A Highway' was an exhibition designed and curated as part of Clerkenwell Design Week that explored the fluid frameworks that define human relationships and the impact of innovation and technology on these relationships. The exhibition was inspired by the ideas of South Korean artist Nam June Paik, who is renowned for his innovative use of video and electronic technology in his artworks. The quote "if you create a highway" is often attributed to Paik and reflects his belief in the power of technology to shape and influence our experiences and relationships.
"More generally and still more profoundly: that which is human is also technological. It was always this way. The dualism between the human and the technological is called 'sociomateriality' by Wanda Orlikowski, of the Massachusetts Institute of Technology (MIT). To your grandparents or your great-grandparents, a refrigerator or television was 'tech.' To their grandparents, electricity was unfathomable in its possibilities. Once, all things were new. To us, now, robotics, artificial intelligence and blockchain are 'tech'. But soon they won't be. They will be just another part of the material of life. We'll have utilized them, integrated them and made some sense of them. And we will have changed something of ourselves in that process."
The exhibition aimed to bring these ideas to life by encouraging visitors to react, interpret, and contribute to the research through digital and visual interactions. Performance poet Ross Sutherland created a short film that was featured as part of the exhibition, layering parts of the video ethnography with his own unique observations.
The research focused on interviews conducted in several London locations, where participants were asked to describe the last piece of media on their phones. Through these interviews, the research aimed to pick up cues and coincidences of the culture and explore the way in which people give meaning to their experiences. The exhibition hoped to spark a conversation about the sociomateriality of technology and how it is changing our lives, from the intimate to the grand, the economic to the private interest.
"Everyone now can report some little flicker of change – some new pattern to their life brought by internet technology – and for some of us these flickers add up to a sky. Some of us are crazy enough to see a panorama in the tick-tacks of change, a pattern that links every little story into a new culture that still has its own long way to travel. This culture is new and just forming. It is all about us now, as much ethereal as it is in the road underneath. The whole of life is changing, a new too-huge vaulting plain has opened up around us, and we race like specks of electricity into it."
The exhibition continued the conversation about the intersection of technology and human relationships that Nam June Paik had started. By encouraging visitors to react, interpret, and contribute to the research, the exhibition aimed to spark a deeper understanding of the impact of technology on our lives and how we can shape our experiences and relationships in the digital age.
Collaborators: Research: Rebecca Welsh, Louis Papaloizou and Stephanie Turner. Graphics and Set Design: Darryl Hardman. Set Installation: Tim Warren. Contributing Writer: Professor Peter Kawalek. Programme Leader: Becky Lyon. Poetry: Ross Sutherland. Project Manager: Sinead McCarthy.
Project
Exhibition
Writing
Education
Music
Community